Take Your Career
to the Next Level
Start your career with Amherst
Our early career programs launch students and recent graduates on a career path in real estate and offer competitive compensation and valuable networking opportunities.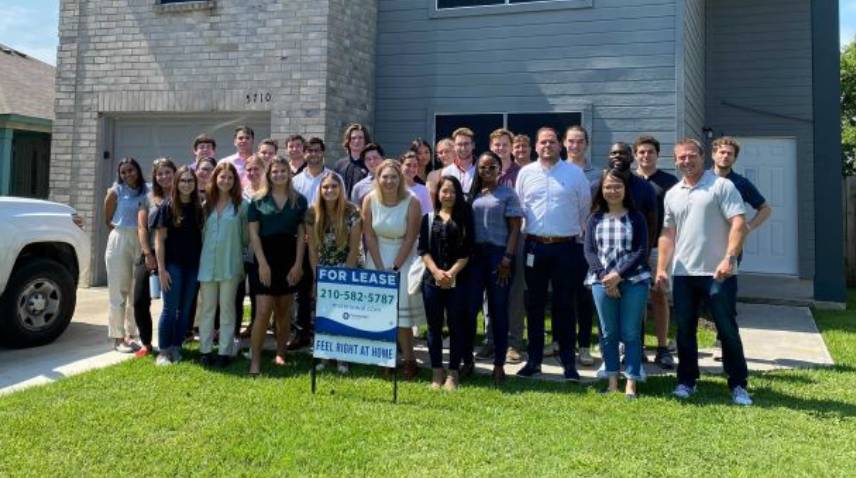 Summer Interns
Rising juniors and seniors are embedded across a variety of teams, gaining material experience in capital markets, asset sourcing, underwriting, operations, investor relations, corporate finance, and more.
Analyst Program
Our analyst program gives recent college graduates rigorous training and meaningful exposure across capital markets, investment management, asset management, and Amherst Homes.
Summer Associates
MBA candidates from top business schools and real estate programs join Amherst for a valuable summer internship experience, gaining experience and insights into the industry.
Early Talent Programs
Hear From Recent Participants
Despite being a big company, we really walk the walk of an entrepreneur. We take risks every day, and that reflects a level of innovation and creativity that is encouraged from top to bottom.

—Daniele Colbertaldo | Portfolio Acquisitions
Amherst has an encouraging open-door culture from my experience. I can ask for the opinions of executive leaders. And in return, I am asked my opinion by executive leadership, which is invaluable. It gives me confidence to know I can grow with this company.

—Nicholas Ndah, Director, Construction Operations
I analyzed the impact of pandemic-era unemployment benefits and stimulus checks on tenant pay rates. You can clearly see how government support during the pandemic financially helped our residents—and how responsible and disciplined our residents are. I strongly believe that our business practices can touch so many people's lives.

—Thu Vo, Financial Data Scientist
We're always innovating as a capital markets team! We work together to bounce ideas off each other and have open discussion with everyone on the team – from junior analysts up to senior executives – on how we should approach a problem. Then, we come together to find the solution.

—Max Weaver, Vice President, Private Equity
Our Core Values
At Amherst, we are committed to providing the best experience for our residents, employees, communities, and stakeholders by imbuing our work with these core values:
Integrity

We strive to always do the right thing the right way and hold ourselves accountable for our actions, no matter what.

Innovation

We are creative, willing to take responsible risks by using data and technology to inform our actions and evolve our products alongside market conditions and client needs.

Agility

We are nimble, able to respond to changing market conditions quickly and at scale with our vertically integrated platform.

Collaboration

We align, contribute, and win together by working across our full-stack platform to provide the best products to our clients.

Community

We use our expertise, tools, and resources to build and improve communities, raising the standard of living for those we serve and our neighboring homes.
Diversity, Equality, and Inclusion
Diversity of thought, background, and experience fuels innovation. We cultivate and invest in an environment of equity and inclusion that helps us unleash our individual and collective potential. We are learning and growing together—from our seasoned executives to our newest team members—as we build a culture of equity and inclusion for all. And, through people-led programs and initiatives, such as the Amherst People Council, we cultivate a dialogue that celebrates all backgrounds and life and professional experiences as central to the fabric of our growth and innovation.
Perks & Benefits
Competitive Compensation and Bonus Structure

Medical, Dental, and Vision Insurance

Flex PTO, Paid Holidays, Volunteer Time Off

Opportunity for Flexible Work Locations and Schedules

16 weeks Maternity and
4 weeks Paternity

401K with Employer Match

Employee Referral Program

Career Development and Advancement

Tuition Reimbursement and Certifications

Philanthropy Programs
One of the things that makes people really proud to be a part of Amherst is this constant focus on our residents being at the center of everything that we do.

Jessica Thorsheim

Head of SFR Portfolio Management

Amherst Impact
The 'Why' Behind Our Work